The Runner Pack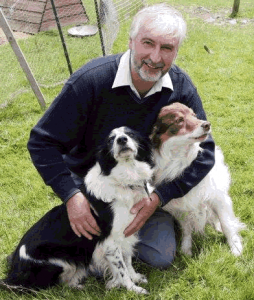 Pembrokeshire-based sheep farmer Hywel Davies demonstrates expert skill, using working border collies to herd a comedic flock of Indian Runner ducks across obstacles and into pens.
Combining a light-hearted, informative commentary with an impressive display of discipline and control (which often includes audience participation!) Hywel and his dogs delight onlookers of all ages.
Available to hire in all UK locations for events such as;
– Game fairs
– Local shows and carnivals
– Corporate days
With many years' experience in dog-handling, Hywel also trains both sheepdogs and their owners (using both whistle and verbal commands.)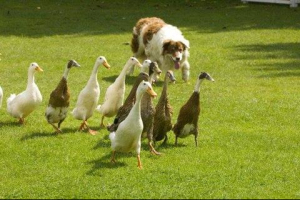 He often has trained sheepdogs (border collies) for sale. Puppies are also occasionally available.
For further information on Hywel's displays, sheepdog and handler training or dogs for sale, please feel free to get in touch by 'phone or email.
Phone
01437 532585 / 07748 101566
Email
hyweleirlys@gmail.com