DREAMS DANCE SCHOOL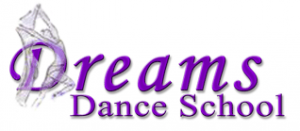 Dreams Dance School is a recognised school around the three local county's. Registered International Dance Teachers Association School (IDTA) and Associate of Royal Academy of Dance (RAD).
The school prides itself on producing quality work, training its students to develop to the highest possible standard, whilst maintaining the FUN in dance.
Our classes encourage the development of dance and musical awareness, and help to build confidence in a happy friendly environment. As well as being a great form of exercise, and performing annual shows in Mwldan, students can enter graded examinations to ascertain their ability. Examinations are great academically too, pupils achieving grades 6, 7 and 8 gain university points so even if you do not want to pursue a career in dance it can still help you to pursue your dreams whatever they may be.
Dreams Dance School based in Theatre Mwldan Cardigan has over 100 pupils from 3 years of age through to adult, teaching them a variety of styles within the RAD and IDTA syllabus from Street, Tap, Modern Jazz to Musical Theatre and Classical Ballet.
Our classes are tailored to discovering and fulfilling the potential of each individual and helping them to perform their dreams and succeed in their goals.